Reader Beware, You're in for a Scare!
The Friends of the Terrebonne Parish Public Library are excited to announce the 15th annual Jambalaya Writers' Conference, to be held at the Main Library on March 3, 2018. R.L. Stine is scheduled to give the keynote address.
Witty, funny, and always scary, R.L. Stine's books were the voice of a generation. The Guinness Book of World Records has named him the best-selling series author in history, having sold more than 400 million copies of his Goosebumps series alone. His empire of children and young adult horror fiction has expanded through film, video games, television, and, most recently, the movies.
Other writers include Joshilyn Jackson, Melissa Marr, Louisiana Poet Laureate Jack Bedell, David Middleton, Maurice Carlos Ruffin, Katy Simpson Smith, Ladee Hubbard, Bill Loehfelm, Liz Talley, and more. JWC promotes art within the community, enriches creativity, and offers guidance to writers of all skill levels and experience. Not a writer? No worries! Hear wonderful presentations from the insightful minds behind the pages of your favorite books. JWC also offers an afternoon book fair where folks of all backgrounds can mingle with attending writers.
Registration begins December 1. Conference fee is $35 and $40 at the door. You MUST register to attend the keynote address and to be eligible for a lunch ticket. Fiction and poetry contest submissions are due February 1.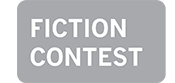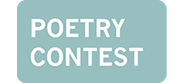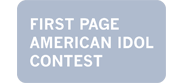 Before there was J. K. Rowling or Stephenie Meyer, there was R.L. Stine. Witty, creepy, and compulsively readable, his books defined horror for a generation of young readers— readers who have now come of age. The Guinness Book of World Records cited him as the best-selling series author in history, having sold over 400 million copies of his Goosebumps series alone as of 2008. Stine has written hundreds of horror fiction and young adult reader novels, creating an empire that has expanded through film, video games, and television.

Reader beware, you're in for a scare!

After forever changing the face of children's literature, R.L. Stine reinvented the teen horror genre with Fear Street, the bestselling teen horror series of all time.

Spanning generations, R. L. Stine's works have touched millions of lives, with millions of fans from 6 to 60. He was named one of People Weekly's "Most Intriguing People" and has won a Nickelodeon Kids' Choice Award three different times! His notoriety only continued after being portrayed by celebrity Jack Black in the blockbuster Goosebumps movies.

R. L. Stine has written so many books he can't tell you for sure the exact number (it's at least 400)! In their page live characters that redefined a genre and loom large in our culture today, including Slappy, the doll from Night of the Living Dummy.

New York Times and USA Today bestselling novelist Joshilyn Jackson is the author of eight books, including gods in Alabama, The Opposite of Everyone, and most recently The Almost Sisters. Jackson's books have been translated into a dozen languages, and she is also an award winning audiobook narrator.As a board member and volunteer with ReformingArts.org, she teaches literature and creative writing classes inside Lee Arrendale State Prison, Georgia's maximum security facility for women. She lives in Decatur, Georgia with her husband and their two children. You can connect with her on Facebook or at joshilynjackson.com

 

Melissa Marr is the award-winning, internationally bestselling author of books for teens, children, and adults. She is best known for the YA faery series, Wicked Lovely, adult novels (Graveminder and The Arrivals), and Bunny Roo (a picture book). Additionally, she has co-edited several anthologies and written non-fiction essays for charity anthologies. Her books have been published in 28 languages so far. She also co-owns a reader con hosted in New Orleans (NOLAStoryCon) and does the occasional freelance editorial gig. Prior to being a writer, Melissa taught university literature. More info on all of the above and upcoming books on her website (melissamarrbooks.com) or Twitter (@melissa_marr).

 

Jack B. Bedell is Professor of English and Coordinator of Creative Writing at Southeastern Louisiana University where he also edits Louisiana Literature and directs the Louisiana Literature Press. His latest collections are Elliptic (Yellow Flag Press, 2016), Revenant (Blue Horse Press, 2016), and Bone-Hollow, True: New & Selected Poems (Texas Review Press, 2013). He has recently been appointed by Governor John Bel Edwards to serve as Louisiana Poet Laureate 2017-2019.

Chanelle Benz has published short stories in Guernica, Granta.com, Electric Literature, The American Reader, Fence, and is the recipient of an O. Henry Prize. Her story collection The Man Who Shot Out My Eye Is Dead was published in 2017 by Ecco. It was named a Best Book of 2017 by The San Francisco Chronicle and one of Electric Literature's 15 Best Short Story Collections of 2017. It was also longlisted for the 2018 PEN/Robert Bingham Prize for Debut Fiction. She currently lives in Memphis where she teaches at Rhodes College.

A former English teacher and journalist, Johnnie Bernhard is passionate about reading and writing.  Her work(s) have appeared in the following publications: University of Michigan Graduate Studies Publications, Heart of Ann Arbor Magazine, Houston Style Magazine, World Oil Magazine, The Suburban Reporter of Houston, The Mississippi Press, University of South Florida Area Health Education Magazine, the international Word Among Us, Southern Writers Magazine, The Texas Review, Southern Literary Review, and the Cowbird-NPR production on small town America. Her entry, "The Last Mayberry," received over 7,500 views, nationally and internationally.

A Good Girl was short listed in the 2015 William Faulkner-William Wisdom International Creative Writing Competition, as well as featured novel for panel discussion at the 2017 Mississippi and Louisiana Book Festivals. It was represented by Texas Review Press at the 2017 Texas Book Festival.  A Good Girl is a finalist in the 2017 national Kindle Book Award for literary fiction, a nominee for the 2018 PEN/Robert W. Bingham Prize, and a 2018 nominee for the Pushcart Prize.

Johnnie's second novel, How We Came to Be, is set for publication in spring 2018. It is a finalist in the 2017 International Faulkner-Wisdom Competition.

A confessed tree-hugger, Deborah Burst is enamored with the magical world of nature. Equally passionate about history and preservation, she travels to what seems to be the ends of the earth. It's her addiction, be it spying a hidden graveyard, opening the doors to another sacred temple, or scouring the dark corners of shrouded bayous and forests, Deborah gives a voice to all the spirits.An award winning freelance writer and photographer, Burst has more than 1,000 articles published and twice as many photographs on a local, regional and national level. And she has published five books in the last five years.

Her birthplace of New Orleans was the impetus for her first book and the matriarch in the Sacred Places legacy. The famed city's sanctuaries, cemeteries and oak-filled parks will forever have a home in her work.

An immense affection for her home state and forested wonderlands across America, she will continue her crusade to bring passion and purpose to the page, to share both the beauty and the reality.

Emily Beck Cogburn is the author of Ava's Place and Louisiana Saves the Library. A freelance writer, editor, and fitness instructor, she lives in Baton Rouge with her husband, two children, two dogs, two cats, two mice, and one fish.

Marti Dumas is a mom, teacher, writer, and creative entrepreneur from New Orleans.  An expert in childhood literacy, Marti has worked with children and teachers across the country for the last 15 years to promote an early love of reading both in and out of the classroom. Her best-selling Jaden Toussaint, the Greatest series combines literacy with STEM skills, and humor, and adds much-needed diversity to the children's chapter book landscape. Her latest book, Jupiter Storm, is a middle-grade fantasy that is already being heralded for its skillful combination of science, family, and magic.

Jaycee Ford grew up chasing street cars around the city of New Orleans. After doing a four-year stint at Louisiana State University, she earned a Bachelor of Arts degree in History and fled for the foothills of the Blue Ridge Mountains. New Orleans beckoned her home again where she put her love of the foothills into a series of romance novels.

In between writing, she's found behind her desk at a top rated law firm … or still chasing street cars.

Connect with Jaycee at Facebook.com/AuthorJayceeFord, Twitter.com/atJayceeFord, and JayceeFord.com.

Ladee Hubbard was born in Massachusetts, raised in Florida and the U.S. Virgin Islands and currently lives in New Orleans with her husband and three children. She received a B.A. from Princeton University, a Ph.D. from the University of California-Los Angeles, and an M.F.A. in creative writing from the University of Wisconsin-Madison. She has published short fiction in the Beloit Fiction Journal and Crab Orchard Review among other publications and has received fellowships from the Hambidge Center, the Virginia Center for Creative Arts, and the Hurston/Wright Foundation. She is a recipient of a 2016 Rona Jaffe Foundation Writer's Award. Her debut novel, THE TALENTED RIBKINS, was published by Melville House in 2017.

Bill Loehfelm is the author of seven novels, including the critically acclaimed crime fiction series about New Orleans Police Department rookie Maureen Coughlin. His short fiction and non-fiction have appeared in several anthologies. He lives in New Orleans with his wife, AC Lambeth, a writer and yoga instructor, and their dog. His latest Maureen Coughlin novel, THE DEVIL'S MUSE, about Maureen's first Mardi Gras with the NOPD, was published summer 2017.

Ashley Michel is a self-published author of paranormal mysteries and historical fiction novels. Her first book, the paranormal mystery Fugue is the result of a whirlwind National Novel Writing Month endeavor, and a year of editing, which was followed by the historical novel The Girl in Grey. Ashley has been writing since she was a child, first creating little storybooks for her sisters, and later branching into Internet fanfiction as a teenager. She majored in anthropology at LSU as an undergraduate, and then decided to make books and information her life's work, leading to a master's degree in Library and Information Science. She now works as a librarian for the East Baton Rouge Parish Libraries. During her time as a librarian, she continued to write novels and facilitate writer's clubs at Eden Park Library, and National Novel Writing Month events. She seeks out local authors for programs at the library and is in the process of collecting the works of local authors for inclusion in the library collections. Currently, she is working on the second book of a seven book paranormal mystery series set in Louisiana, the Robicheaux Bayou series, and seeks to publish the first book of this series, The Loup Garou of Landry Swamp, in spring 2018.

Until his retirement in June of 2010, Dr. David Middleton served for thirty-three years as Professor of English, Poet-in-Residence, Distinguished Service Professor, Alcee Fortier Distinguished Professor, and Head of the Department of Languages and Literature at Nicholls State University in Thibodaux, Louisiana. He was made Professor Emeritus at Nicholls in January of 2011 and Poet in Residence Emeritus in 2014.

Middleton's books of verse include The Burning Fields (LSU Press, 1991), As Far as Light Remains (The Cummington Press [Harry Duncan], 1993), Beyond the Chandeleurs (LSU Press, 1999), The Habitual Peacefulness of Gruchy: Poems After Pictures by Jean-François Millet (LSU Press, 2005), and The Fiddler of Driskill Hill: Poems (LSU Press, 2013). Middleton has also published several chapbooks of verse, the latest of which is The Language of the Heart, (Louisiana Literature Press, 2003).

In April 2006 Middleton won The Allen Tate Award for best verse published in The Sewanee Review for 2005. In November 2006 Middleton won the State of Louisiana Governor's Award for Outstanding Professional Artist for 2006.

Middleton's verse has appeared in The Abbeville Review, The Anglican, The Anglican Theological Review, The Southern Review, The Sewanee Review, The Sewanee Theological Review, Chronicles, Louisiana Literature, The Formalist, Xavier Review, Critical Quarterly, Modern Age, The South Carolina Review, The Lyric, POEM, and elsewhere.

Middleton has served in the past as poetry editor for The Classical Outlook, Modern Age, The Anglican Theological Review, and The Louisiana English Journal.

Maurice Carlos Ruffin's work has appeared in Unfathomable City: a New Orleans atlas, AGNI, Kenyon Review, Callaloo, Massachusetts Review, the Bitter Southerner, LitHub, Virginia Quarterly Review and LA Times. He is the winner of the Iowa Review Fiction Award, the So to Speak Journal Short Story Award, and the William Faulkner Competition for Novel in Progress. Maurice's first novel, We Cast A Shadow, will be published by Random House in 2019

Anjali Singh is an agent at Ayesha Pande Literary. In her twenty years in publishing, Anjali has worked as a literary scout, an editor at Vintage Books, Houghton Mifflin Harcourt, and Simon & Schuster and as Editorial Director at Other Press. She is best known for having discovered Marjane Satrapi's Persepolis. As an agent, she is looking for underrepresented voices and fiction and non-fiction works that reflect an engagement with the world around us and a commitment to social justice, and YA and MG literature and graphic novels for all ages. Forthcoming projects include The Storm (Simon & Schuster, June 2018) Arif Anwar's debut novel that retells 50 years of Bangladeshi history, Bridgett Davis' memoir The World According to Fanny Davis: My Mother's Life in the Detroit Numbers (Little, Brown 2019) and Jabs, Sherine Hamdy and Myra El-Mir's YA graphic novel about a Muslim-American girl's coming of age. (Dial Books for Young Readers, 2020).

Katy Simpson Smith was born and raised in Jackson, Mississippi. She received a PhD in history from the University of North Carolina at Chapel Hill and an MFA from the Bennington Writing Seminars. She is the author of We Have Raised All of You: Motherhood in the South, 1750-1835, and the novels The Story of Land and Sea and Free Men. Her writing has also appeared in The Oxford American, Granta, Literary Hub, Garden & Gun, Catapult, and Lenny. She lives in New Orleans.

Katherine Conner is an associate professor of English at Nicholls State University, where she teaches creative writing and cofounded Gris-Gris: An Online Journal of Literature, Culture, and the Arts. Her fiction has appeared in West Branch, Pembroke Magazine, Willow Springs, Shenandoah, Copper Nickel, Blackbird, Fugue, The Chattahoochee Review, The Portland Review, and elsewhere. Her story, "Percipient," won the Willow Springs Fiction Award, and her collection of stories was named a finalist for the Flannery O'Connor Award for Short Fiction, and a semifinalist for the Mary McCarthy Prize in Short Fiction. A graduate of the doctoral creative writing program at Florida State University, she also holds a Master's from the Center for Writers at the University of Southern Mississippi.

Ever since that fateful poetry contest in second grade, Dr. John Doucet has been a writer.  The coastal Louisiana native has written thirteen plays set in the land's history and culture, and for them won both the Louisiana Native Voices and Visions Playwriting Award and the Louisiana Division of the Arts Fellowship in Playwriting.  He's author of two collections of poetry, A Local Habitation and a Name: Poems of the Lafourche Country (now in a second printing) and the forthcoming A Grumble of Pugs: Epigrams.  He writes "Under the Scope," a monthly column for Point of Vue magazine.  In real life, he's Dean of the College of Arts and Sciences, Director of the University Honors Program, and McIhenny Professor of Human and Molecular Genetics at Nicholls State University.  As such, he writes lots of scientific and technical stuff as well, but¾not to despair¾that's for a different kind of writers' conference.

 

Liz Talley is the author of twenty-five heartwarming stories of love and laughter. A finalist in both the Golden Heart and Rita Awards, she's garnered number one spots on Amazon Romance lists and was honored with RT Reviews Best Superromance 2014. Robyn Carr says "laughter and tears spring from the pages" and Kristan Higgins says her stories are "written in a warm, intelligent voice." Liz makes her home in North Louisiana with her high school sweetheart, two teen boys, and three rescue dogs. When not writing romance, she likes to read, volunteer and watch Netflix.

 

Yuri Herrera was born in Actopan, México in 1970. He has written three novels, all of them translated into several different languages: Kingdom Cons, Signs Preceding the End of the World, and Transmigration of Bodies. His novels have been published in English by Other Stories. In 2016 he shared with translator Lisa Dillman the Best Translated Book Award for the translation of Signs Preceding the End of the World. He is currently an assistant professor at the University of Tulane in New Orleans.

 

Pamela Kopfler is a novelist, Southern-fried and sassy. She writes award-winning humorous mysteries with a kick of Southern sass. Her debut novel, BETTER DEAD, is the first in her B&B Spirits Mystery series, to be followed by DOWNRIGHT DEAD, and HOG WILD DEAD. (Kensington Books) She is a four-time Golden Heart® finalist and a Daphne du Maurier award winner.

She can stir up a roux, mix a cocktail, and loves swapping stories. Putting words on the page keeps her alligator mouth from overloading her hummingbird heinie in real life. She marks her time on earth by the lives of the dogs she has loved­­, who often show up in her stories.

Pamela lives in South Louisiana where the spirits are restless, the food is spicy, and the living is divine.

For lagniappe (a little something extra), sign up for her newsletter at pamelakopfler.com ~~ Unique cocktail recipes, finger-licking-good Southern recipes, sassy short stories, news about new books, giveaways, and sales. Get social with Pamela on Facebook, Twitter, and Instagram. She'd

 

John LeBoeuf, Jr., also known as Johnny Anomaly, is a spoken word poet, author, and public speaker from Houma, Louisiana. Since 2012, he has been entertaining crowds with the emotionally charged storytelling of his life that is illustrated in every performance. He has released several spoken word albums as well as self-published his first book of poetry in 2017 titled, "Fragments of a Broken Man". To stay connected, visit his website (johnnyanomaly.com) or Facebook.com/Johnnyanomaly0

 

James Nolan, a fifth-generation New Orleans native, is a widely published fiction writer, poet, essayist, and translator. His eleventh book is Flight Risk: Memoirs of a New Orleans Bad Boy, out last year with the University Press of Mississippi. Other recent books include You Don't Know Me: New and Selected Stories (winner of the 2015 Independent Publishers Gold Medal in Southern Fiction), the novel Higher Ground (awarded a Faulkner/Wisdom Gold Medal), and Perpetual Care (selected as the 2009 Next Generation Indie Book Award for Best Short Story Collection). He has taught at universities in San Francisco, Florida, Barcelona, Madrid, and Beijing, as well as in New Orleans.

 

Monique Patterson is an Editorial Director and Executive Editor at St. Martin's Press and co-chair of the Macmillan Diversity and Inclusion Council. She acquires women's fiction, which includes romance, fantasy and paranormal fiction, and a selective amount of commercial non-fiction for all parts of the list and for all formats.  She has published numerous bestselling and award-winning authors, including Patrisse Khan-Cullors and Asha Bandele, Senior Editor at Essence Magazine, Charreah K. Jackson, P.C. and Kristin Cast, L. Penelope, Jeff Chang, Ashley Antoinette and JaQuavis Coleman, Lora Leigh, Darynda Jones, Sarah Bird, Suzanne Enoch, Eve Langlais, Milly Taiden, Kerrelyn Sparks, Donna Grant, and others.  She is always on the lookout for all kinds of wonderful new voices.

 

Tom Piazza is celebrated both as a novelist and as a writer on American music. His twelve books include the novels A Free State and City of Refuge, the post-Katrina manifesto Why New Orleans Matters, and Devil Sent the Rain, a collection of his essays and journalism. He was a principal writer for the innovative HBO drama series TREME, and the winner of a Grammy Award for his album notes to Martin Scorsese Presents The Blues: A Musical Journey. In 2015 he received the prestigious Louisiana Writer Award, given by the State Library of Louisiana and the Louisiana Center for the Book. His writing has appeared in The New York Times, The Atlantic, Bookforum, The Oxford American, Columbia Journalism Review, and many other periodicals. He lives in New Orleans.

 
Although born in Louisiana, J. Steven Spires spent most of his early life traveling the world as a son of a missionary couple. In December 1982 he received a B.A. in Journalism and Pre-Law from the University of Mississippi. Later, in the Fall of 1987, he completed his M. Ed. from the University of New Orleans, began his teaching career and earned "Teacher of the Year."

J. Steven became a published author when his story THREE LITTLE SHRIMP was released on National Shrimp Day 2013. In that same year, THREE LITTLE SHRIMP was nominated and won the international "Mom's Choice" Award. Two years later, his second picture book, THE OAK TREE, was released on the Tenth Anniversary of Hurricane Katrina's landfall along the Gulf Coast.

J. Steven is a member of the local chapter of the Society of Children's Book Writers and Illustrators (SCBWI) and the Louisiana Reading Association (LRA). He currently resides with his wife, children, two cats, two guinea pigs, and three fish in his hometown of Slidell, Louisiana where he continues to teach third grade and write stories.

He can be reached through his email at steve@jstevenspires.com or through his website, www.jstevenspires.com.
Download registration form here!

For more information call 985.850.5301 or email jwc@mytpl.org.Conference is located at the Terrebonne Parish Main Library (151 Library Drive, Houma, LA).

Conference Hotel

Courtyard Marriott
142 Library Drive
Houma, LA 70360
985-223-8996
6 Responses to Jambalaya Writers' Conference