Terrebonne Parish Library System presents its 10th Annual Jambalaya Writers' Conference & Book Fair. If you are interested in meeting some of your favorite authors or want to learn more about becoming an author yourself, this is the place for you! The day-long conference hosts many noted speakers from Louisiana and the nation.
7:30 am – Doors open
8:30 am – First session begins
Noon – Keynote Speaker: Tim O'Brien
5 pm – Last session ends
Download registration form here.
| | |
| --- | --- |
| Tim O'Brien is the author of the critically acclaimed fiction work, The Things They Carried, a story inspired by his experience in the Vietnam War. This book has been recognized by The Big Read, a National Endowment for the Art program designed to restore reading to the center of American culture. O'Brien is now a visiting professor and endowed chair at Southwest Texas State University where he teaches Creative Writing.Other presenters include:Novelists Jennifer Blake (aka Patricia Maxwell), Hank Phillippi Ryan, and Heather Graham, non-fiction authors Carolyn Long and Shirley Laska, children's authors Robert San Souci and Rose Anne St. Romain, poets Ava Leavell Haymon, Jay Udall, and William Bedford Clark. Nicholas Courage will share strategies for promoting written works. Literary agents Page Wheeler and Rachel Ekstrom and editors Rose Hilliard, Katherine DePalma, and Monique Patterson will be looking for fresh stories from new writers too!Download registration form here. | |
 Meet the Presenters
Robert San Souci
Robert San Souci is the writer of the film story for Disney's Mulan.
"As a writer, I'm always trying to push myself in my writing. Cinderella Skeleton is my first book all in ryhme – and I had the double pleasure of writing the film story in Disney's MULAN and publishing my original, historically grounded retelling of the classic tale, Fa Mulan, based on the nearly 2,000-year-old "Ballad of Mulan".
View more of Robert San Souci's work here.
Jennifer Blake (aka Patricia Maxwell)
Jennifer Blake has been labeled a "Pioneer of the Romance Genre" an "Icon of the Romance Industry," and a "Legend of Romance." A New York Times and international best selling author since 1977, she is a charter member of Romance Writers of America, member of the RWA and Affaire de Coeur Halls of Fame, and recipient of the RWA Lifetime Achievement Rita. She holds numerous other honors, including two "Maggies"; two Holt Medallions; multiple Reviewer's Choice awards; the Career Achievement Award from RT Book Reviews Magazine, and the Frank Waters Award for literary excellence. She has written more than 65 books with translations in 20 languages and an estimated 32 million copies in print worldwide. Jennifer and her husband live on a lake in northern Louisiana.
View more of Jennifer Blake's work here.
Heather Graham
New York Times and USA Today best selling author, Heather Graham, majored in theater arts at the University of South Florida. After a stint of several years in dinner theater, back-up vocals, and bartending, she stayed home after the birth of her third child and began to write. Her first book was with Dell, and since then, she has written over one hundred novels and novellas including category, suspense, historical romance, vampire fiction, time travel, occult and Christmas family fare.
She is pleased to have been published in approximately twenty languages. She has written over 100 novels and has 60 million books in print. She has been honored with awards from Walden Books, B. Dalton, Georgia Romance Writers, Affaire de Coeur, Romantic Times and more. Heather has also become the proud recipient of the Silver Bullet from Thriller Writers. Heather has had books selected for the Doubleday Book Club and the Literary Guild, and has been quoted, interviewed, or featured in such publications as The Nation, Redbook, Mystery Book Club, People and USA Today and appeared on many newscasts including Today, Entertainment Tonight and local television.
View more of Heather Graham's work here.
Hank Phillippi Ryan
Award-winning investigative reporter Hank Phillippi Ryan is on the air at Boston's NBC affiliate. Her work has resulted in new laws, people sent to prison, homes removed from foreclosure, and millions of dollars in restitution. Along with her 28 EMMYs, Hank's won dozens of other journalism honors. She's been a radio reporter, a legislative aide in the United States Senate and an editorial assistant at Rolling Stone Magazine.
A best-selling author of five mystery novels, Ryan has won the Agatha, Anthony and Macavity awards for her crime fiction. She's on the national board of directors of Mystery Writers of America and is president of national Sisters in Crime. Her newest suspense thriller, the best-selling THE OTHER WOMAN,(now in a third printing) is the first in a new series from Forge Books. It's now listed as a Best Book of 2012 by the Kansas City Star, the Sacramento Bee, Suspense Magazine, and the Boston Globe. She and her husband, a criminal defense attorney, live outside Boston with an invisible dog.
View more of Hank Ryan's work here.
Katie DePalma
A native of the South, Kate DePalma moved north in 2010 to join children's publisher Barefoot Books as the US Editor in their Cambridge, MA office. In 2012, she became Managing Editor of Barefoot Books. While at Barefoot, Kate has had the pleasure of helping to create hit titles like The Adventures of Achilles, Lola's Fandango, and The Snow Queen.

A big thank you to the Houma Regional Arts Council for helping make this event possible. It is the mission of the Houma Regional Arts Council to promote and provide cultural activities, through a partnership of public and private funding, which meets the needs of our individual communities.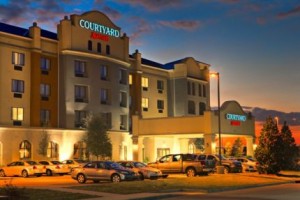 Conference Hotel
Courtyard Marriott
142 Library Drive
Houma, LA 70360
985-223-8996
Past Writers' Conference Articles:
Jambalaya Conference Inspires, Unites Writers
Writers' conference to feature Pulitzer Prize winner
Country Roads Magazine