Terrebonne Parish Library System presents its 11th Annual Jambalaya Writers' Conference & Book Fair. If you are interested in meeting some of your favorite authors or want to learn more about becoming an author yourself, this is the place for you! The day-long conference hosts many noted speakers from Louisiana and the nation.
7:30 am – Doors open
8:30 am – First session begins
Noon – Keynote Speaker: Adriana Trigiani
5 pm – Last session ends
Session Schedule Available Here!
ADRIANA TRIGIANI is an award-winning playwright, television writer, and documentary filmmaker. The author of the bestselling Big Stone Gap trilogy and the novel Lucia, Lucia, Trigiani has written the screenplay for the movie Big Stone Gap, which she will also direct. She lives in New York City, with her husband and daughter.
 
Meet the Presenters
 

New York Times and USA Today best selling author, Heather Graham, majored in theater arts at the University of South Florida. After a stint of several years in dinner theater, back-up vocals, and bartending, she stayed home after the birth of her third child and began to write. Her first book was with Dell, and since then, she has written over one hundred novels and novellas including category, suspense, historical romance, vampire fiction, time travel, occult and Christmas family fare.She is pleased to have been published in approximately twenty languages. She has written over 100 novels and has 60 million books in print. She has been honored with awards from Walden Books, B. Dalton, Georgia Romance Writers, Affaire de Coeur, Romantic Times and more. Heather has also become the proud recipient of the Silver Bullet from Thriller Writers. Heather has had books selected for the Doubleday Book Club and the Literary Guild, and has been quoted, interviewed, or featured in such publications as The Nation, Redbook, Mystery Book Club, People and USA Today and appeared on many newscasts including Today, Entertainment Tonight and local television.View more of Heather Graham's work here.
 George Bishop, Jr., holds a BA from Loyola University in New Orleans, an MFA from the University of North Carolina in Wilmington, and an MA from the School for International Training in Vermont. He has lived and taught in Slovakia, Turkey, Indonesia, Azerbaijan, Kyrgyzstan, India, and Japan. His first novel, Letter to My Daughter, was published by Ballantine Books in 2010; his second, The Night of the Comet, came out this summer, also with Ballantine.In a past life he starred as Murphy Gilcrease, the teenage vampire, in the 1988 New World Pictures release Teen Vamp.The Night of the Comet has received widespread praise since its release, with glowing reviews in People, The New York Post, Kirkus Reviews, Shelf Awareness, and Publishers Weekly, among others. It was a featured selection in Reuters "Book Talk" column, and was chosen as the September book of the month for National Public Radio's "The Radio Reader."It was recently named a "Best Books of 2013" by Kirkus Reviews.
 
Holly Ingraham fell irrevocably in love the moment she held her first book. Decades later she cannot believe how lucky she is to work in the field of her passion. In her five-plus years at St. Martin's Press, she has had the pleasure of acquiring both adult commercial fiction and young adult novels for all parts of the list. She is actively looking for all areas of romance, lighter mystery, and strong commercial women's fiction. On the young adult side, dark, edgy, angsty novels are definitely a passion. She loves a strong narrative voice, vibrant, jump-off-the-page characters, smart, funny heroines, and of course, stories that make her cry.Some of her current authors include Manda Collins, Elizabeth Essex, Zoë Archer, Gina Robinson, Diane Kelly, Kassy Tayler, Valerie Bowman, Leigh Evans, Sugar Jamison and Karen Akins.Holly graduated from Ramapo College of New Jersey and began her publishing career at BookEnds Literary Agency.

 
David M. Schwartz
As a child, I was filled with a sense of awe as I contemplated the universe. The huge numbers of stars and their sizes and distances never failed to amaze me. With binoculars and magnifying glass, I also focused on closer subjects like birds, flowers, frogs and bugs.But science and math weren't my only fascinations: I also loved bicycles, baseball, boats…and ice cream. Years later, on a clear spring night, I looked up at the sky and a shower of memories descended. I suddenly remembered my childhood awe at the wonders of space.That night I was inspired to write my first book, How Much Is a Million?Now, almost 50 books later, I spend much of my time finding unusual, whimsical ways to make math and science come alive for kids and teachers, both through my writing and through speaking at schools and conferences. I also write science articles for magazines, including Smithsonian. To do the research, I've made exciting trips to some of the more remote corners of several continents. I've been to Africa to study hippos, to South America to visit an indigenous tribe living in the rain forest, and to far northern Scotland to track illegal egg collectors. But I still love the land outside my door in northern California, and the same distant stars that inspired me years ago.

Season Vining is the author of Beautiful Addictions, a New Adult Romantic Suspense novel from St. Martin's Griffin. She received her three-book deal and agent representation as a result of attending the 2013 Jambalaya Writers' Conference. She first gained attention for the book in Amazon's Breakthrough Novel Award in which the story was a Quarterfinalist. Season is a graphic designer by trade and adores all form of art. She's a fan of live music, vintage cars, and people who know the difference between their, there, and they're. She is from Baton Rouge, where she currently lives with her better half, Danielle, and her corgi, Chap.
 

Roxanne St. Claire is a New York Times and USA Today bestselling author of more than thirty novels of suspense and romance, including three popular series (The Bullet Catchers, The Guardian Angelinos, and Barefoot Bay) and multiple stand alone books.In addition to being a six-time nominee and one-time winner of the RITA Award, Roxanne's novels have won the National Reader's Choice Award for best romantic suspense three times, as well as the Daphne du Maurier Award, the HOLT Medallion, the Maggie, Booksellers Best, Book Buyers Best, the Award of Excellence, and many others. Her books have been translated into dozens of languages and are routinely included as a Doubleday/Rhapsody Book Club Selection of the Month. A member of several writing organizations, Roxanne is a frequent speaker at writers' conferences. Prior to becoming a full-time author, she was Senior Vice President of the world's largest public relations firm and a marketing consultant for Fortune 500 companies. She lives in Florida with her husband, two teenagers, and two adorable dogs.

Christopher E. Cenac. Sr., M.D. grew up in Houma, Louisiana, and graduated from Louisiana State University. He attended LSU undergraduate school on academic and athletic scholarships, and completed his residency in orthopedic surgery in 1976. He is a practicing orthopedic surgeon, and has served a term as Terrebonne Parish Coroner.He published Eyes of An Eagle, a docu-novel that is biographical of his great-grandfather's life, and that provides a history of early Terrebonne Parish, Louisiana. It was a selected book of the Louisiana Bicentennial Commission, and has been placed in Terrebonne Parish public and Catholic schools as a historical resource. A pictorial history of Houma-Terrebonne, Louisiana, is his next planned project, to be followed by a history of medicine in southeast Louisiana.


Claire Domangue Joller has won national and statewide awards for her slice-of-life column "Seeing Clairely" in the Bayou Catholic newspaper, now magazine.  She was the writer for both Eyes of an Eagle: An Illustrated History of Early Houma-Terrebonne and Livestock Brands and Marks: An Unexpected Bayou Country History, which was awarded Book of the Year honors by the Louisiana Endowment for the Humanities in 2014. Her work was also published in the book Louisiana in Words.  Claire is a native of Terrebonne Parish; she lives in Houma.

A native of Williamsburg, Virginia, Richard D. White Jr., is the dean of the E. J. Ourso College of Business and the E. J. Ourso Distinguished Professor of Business. White is a Pulitzer-nominated political biographer and author of Kingfish: The Reign of Huey P. Long; Roosevelt the Reformer: Theodore Roosevelt as Civil Service Commissioner, 1889-1895; and Will Rogers: A Political Life.White earned his PhD in public administration from Pennsylvania State University, his MBA from Purdue University, and his bachelor's in political science from Old Dominion College. He was a Research Fellow at Harvard University, where he studied leadership and ethics and taught a public policy seminar within Harvard's Institute of Politics. White has published dozens of scholarly articles in prominent journals, including Public Administration Review, Policy Studies Review, Journal of Public Administration Research and Theory, Public Integrity, Journal of Management History, Commonwealth: A Journal of Political Science, Virginia Cavalcade, and The Christian Science Monitor. He was elected to Pi Sigma Alpha (Political Science), Pi Alpha Alpha (Public Administration), and Pi Gamma Mu (Social Sciences) honorary societies. Since arriving at LSU in 1998, he has taught courses in ethics, public administration theory, human resources management, and state and local government administration. In 2001, the LSU E. J. Ourso College awarded him the Excellence in Teaching Award.Prior to his academic career, White was a senior officer in the U.S. Coast Guard.

Dianne de Las Casas is an award-winning author, storyteller, and founder of Picture Book Month. Her performances, dubbed "revved-up storytelling" are full of energetic audience participation. The author of 23 books and the 2013 recipient of the Ann Martin Book Mark award, her children's titles include The Cajun Cornbread Boy, There's a Dragon in the Library, The Little "Read" Hen, The House That Santa Built, and Cinderellaphant. Visit her website at diannedelascasas.com. Visit Picture Book Month at PictureBookMonth.com.
 


Kid Chef Eliana is a 13 year old celebrity chef, cookbook author, and radio show host. Eliana's first cookbook, Eliana Cooks! Recipes for Creative Kids debuted in 2010. Her second Parents' Choice Approved Award-winning cookbook, Cool Kids Cook: Louisiana, released in 2013 and her third cookbook, Cool Kids Cook: Fresh & Fit, released in Spring 2014. Her weekly radio show, "Cool Kids Cook," on VoiceAmerica Kids won a 2014 Taste Award. The show includes such notable guests include: Chef José Andres, Chef John Besh, White House Executive Pastry Chef Bill Yosses, and Andrew Zimmern. Named the Kids Ambassador for the Southern Food and Beverage Institute, Eliana's mission is to encourage kids to eat fresh and become culinary explorers.
 
Kristen Painter likes to balance her obsessions with shoes and cats by making the lives of her characters miserable and surprising her readers with interesting twists and incredible worlds. She currently writes paranormal romance in addition to the award-winning urban fantasy she writes for Orbit Books. The former college English teacher can often be found on twitter @Kristen_Painter or on Facebook at www.facebook.com/KristenPainterAuthor where she loves to interact with readers. She's also the co-founder of RomanceDivas.com, an award-winning writers' forum. Kristen lives in Florida with her retired Air Force husband and a horde of feline dependents. She is represented by the Knight Agency.



 

A true Southern woman who knows any cook worth her gumbo always starts with a roux and who never wears white after Labor Day, Christa Allan writes women's fiction, stories with hope, heart and humor. Her latest novel, Test of Faith, released in March. Her other works include Threads of Hope (2013), Love Finds You in New Orleans (2012), The Edge of Grace (2011), and Walking on Broken Glass (2010) Christa is the mother of five, grandmother of three, and recently retired after teaching high school English for twenty-five years. She and her husband Ken live in New Orleans in a home built before the Civil War where lights and fans turn on and off on their own. They have three neurotic cats, one stubborn dog, and generally spend their time dodging hurricanes and keeping the doors of their veterinary clinic open.
 
Ron Thibodeaux is the author of "Hell or High Water: How Cajun Fortitude Withstood Hurricanes Rita and Ike." Published by the University of Louisiana at Lafayette Press, "Hell or High Water" won the 2013 Indie Book Awards national grand prize for regional nonfiction and the 2013 Independent Publishers silver award for Southern regional nonfiction. Ron is a native of Houma and a graduate of Terrebonne High School and Louisiana State University. He is an associate editor of "Louisiana Cultural Vistas" magazine and the KnowLA.org encyclopedia of Louisiana history and culture at the Louisiana Endowment for the Humanities. He and his wife Robyn live in Covington; they have three children and nine grandchildren.
 
Darrell Bourque's poetry collections include Call and Response and In Ordinary Light, New and Selected Poems. He is professor emeritus in English at the University of Louisiana at Lafayette where he served as the first Friends of the Humanities Honor Professor. He also served as Louisiana Poet Laureate in 2007-2008 and from 2009-2011. He lives in rural St. Landry Parish with his wife, Karen, who is a glass artist.
 
Jack B. Bedell is a Professor of English and Coordinator of the programs in Creative Writing at Southeastern Louisiana University, where he also serves as editor of Louisiana Literature and director of Louisiana Literature Press. His most recent books are Call and Response (Texas Review Press), Come Rain, Come Shine (Texas Review Press) and French Connections: A Gathering of Franco-American Poets (LaLit Press).
 
Until his retirement in June of 2010, David Middleton served for 33 years as Professor of English, Poet-in-Residence, Distinguished Service Professor, Alcee Fortier Distinguished Professor, and Head of the Department of Languages and Literature at Nicholls State University in Thibodaux, Louisiana. He was made Professor Emeritus at Nicholls in January of 2011. Middleton has been a member of the Guild of Scholars of the Episcopal Church since 1998.Middleton's books of verse include The Burning Fields (LSU Press, 1991), As Far as Light Remains (The Cummington Press [Harry Duncan], 1993), Beyond the Chandeleurs (LSU Press, 1999), and The Habitual Peacefulness of Gruchy: Poems After Pictures by Jean-François Millet (LSU Press, 2005). Middleton's newest collection, The Fiddler of Driskill Hill: Poems (poems of Louisiana North and South), was published by LSU Press in the fall of 2013. Middleton has also published several chapbooks of verse the latest of which is The Language of the Heart, (Louisiana Literature Press, 2003), which won an award from The Advocate (Baton Rouge newspaper) as the best book of verse by a Louisianian for 2003.In April 2006 Middleton won The Allen Tate Award for best verse published in The Sewanee Review for 2005. In November 2006 Middleton won the State of Louisiana Governor's Award for Outstanding Professional Artist for 2006. Middleton's verse has appeared in The Anglican, The Anglican Theological Review, The Southern Review, The Sewanee Review, The Sewanee Theological Review, Chronicles, Louisiana Literature, The Formalist, Xavier Review, Critical Quarterly, The South Carolina Review, The Lyric, POEM, and elsewhere.Middleton currently serves as poetry editor for The Classical Outlook and Modern Age. He has also served in the past as poetry editor for The Anglican Theological Review and The Louisiana English Journal.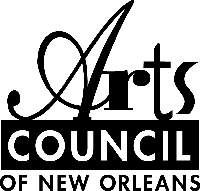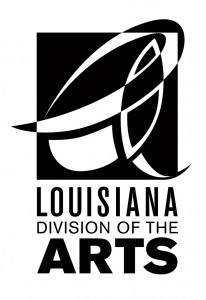 This program is supported by a grant from the Louisiana Division of the Arts, Office of Cultural Development, Department of Culture, Recreation and Tourism, in cooperation with the Louisiana State Arts Council. The grant is administered through the Arts Council of New Orleans.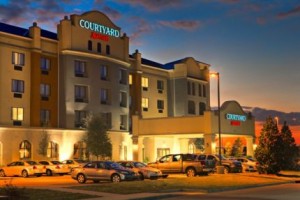 Conference Hotel
Courtyard Marriott
142 Library Drive
Houma, LA 70360
985-223-8996
Past Writers' Conference Articles:
Jambalaya Conference Inspires, Unites Writers
Writers' conference to feature Pulitzer Prize winner
Country Roads Magazine
4 Responses to Jambalaya Writers' Conference