Download registration form here!

The Friends of the Terrebonne Parish Public Library are excited to announce the 14th annual Jambalaya Writers' Conference, set for March 4, 2017. Writers across all literary backgrounds including debut novelist Nicholas Mainieri, young adult favorite Ashley Elston, and conference alumnus David Middleton, among others, are ready to inspire both readers and writers alike. Aspiring writers from near and far are encouraged to take part in this experience that will promote creativity, enrich local art, and guide both new and practiced writers in their craft. Conference fee is $35 and $40 at the door. Poetry and Fiction contest submissions are due by February 10, 2017.

ABOUT THE KEYNOTE

Keynote Presenter
New York Times Best-Selling Author
Lisa Unger

Lisa Unger is a New York Times and internationally bestselling author with a resume that spans 12 years, 14 novels, and countless awards. Her books have sold millions and are currently published in twenty-six languages worldwide. Nearly impossible to categorize by literary genre, many of Lisa's novels have been honored as "Best of the Year" picks by the Today show, Good Morning America, and Entertainment Weekly. Riveting, chilling, and inventive, much of Lisa's work concentrates on human psychology, trauma, and fear. She currently lives in Tampa Bay, Florida with her husband, daughter, and labradoodle. To learn more about Lisa, please visit lisaunger.com.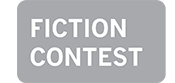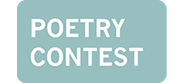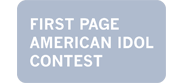 For more information call 985.850.5301 or email jwc@mytpl.org.Conference is located at the Terrebonne Parish Main Library (151 Library Drive, Houma, LA).

Conference Hotel

Courtyard Marriott
142 Library Drive
Houma, LA 70360
985-223-8996
4 Responses to Jambalaya Writers' Conference