Flipster (magazine service)
Dive in and flip through! Instant access to the most popular magazines. With Flipster, it's simple to select your favorite digital magazines from the Flipster newsstand and start reading.

Axis 360 (ebook service)
Access a variety of ebook titles through Baker & Taylor's innovative Axis 360 Digital Media Library. Enjoy the dynamic presentation of titles on the magic wall, the ease of locating books of interest, as well as guidance provided via book reviews and recommendations for further reading. All you need is your library card to get started.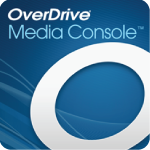 e-Library (Overdrive)
You can browse our collection, check out with your library card, and download to PC, Mac, and many mobile devices. Titles can be enjoyed immediately or transferred to a variety of devices, including iPod, Sony Reader, and may others. Some audio titles can also be burned to a CD to listen on-the-go. Titles will automatically expire at the end of the lending period. There are no late fees!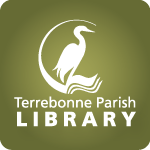 The library has an app!
This app allows you to access your library anytime. Search for books, DVDs, audiobooks, CDs, and more. Need to request or renew an item? No problem, just choose "My Account". See something interesting? Scan a book anywhere you are to see if the library owns it. You can also find contact information, hours, and locations. All this and more is available at your fingertips. The myTPL app is available for Apple, Android, Windows, and BlackBerry devices.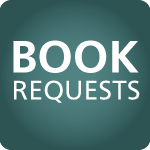 Can't find an item?
Please check the catalog to make sure we do not own the item. You can fill out our interlibrary loan request form and your item will be considered for purchase or checked for ability for loan. Do-it-yourself via SHAREit.

Need some music in your life?
Freegal is a music service that allows free and legal downloads of music you get to keep! Yes, free and yours forever. While Freegal also has an app available for iPhone and Android devices, we would suggest that songs are downloaded directly to your computer. This way, you have the actual file and can transfer it to the device of your choice. Apps are available for iPhone and Android devices in their respective app stores.Click here to get started! —-> http://mytpl.freegalmusic.com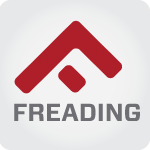 Freading offers thousands of books that are available anytime, no waiting lists needed. While this option is similar to our current eBook offerings in Overdrive, Freading's contents focus on smaller publishers. Don't let this fool you; there are a great variety of items available. This service uses a token system, where each patron is allotted five tokens per week. Each book is worth a varying amount of tokens, and if tokens are not used in the week then they are rolled over to the next week. Apps are available for iPhone and Android devices in their respective app stores.Get started now! —> http://mytpl.freading.com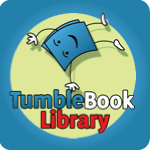 TumbleBook Library
Tumblebook library is an online collection of animated, talking picture books which teach children the joy of reading in a format they'll love. Tumblebooks are created by taking existing picture books, adding animation, sound, music and narration to produce an electronic picture book which you can read, or have read to you.